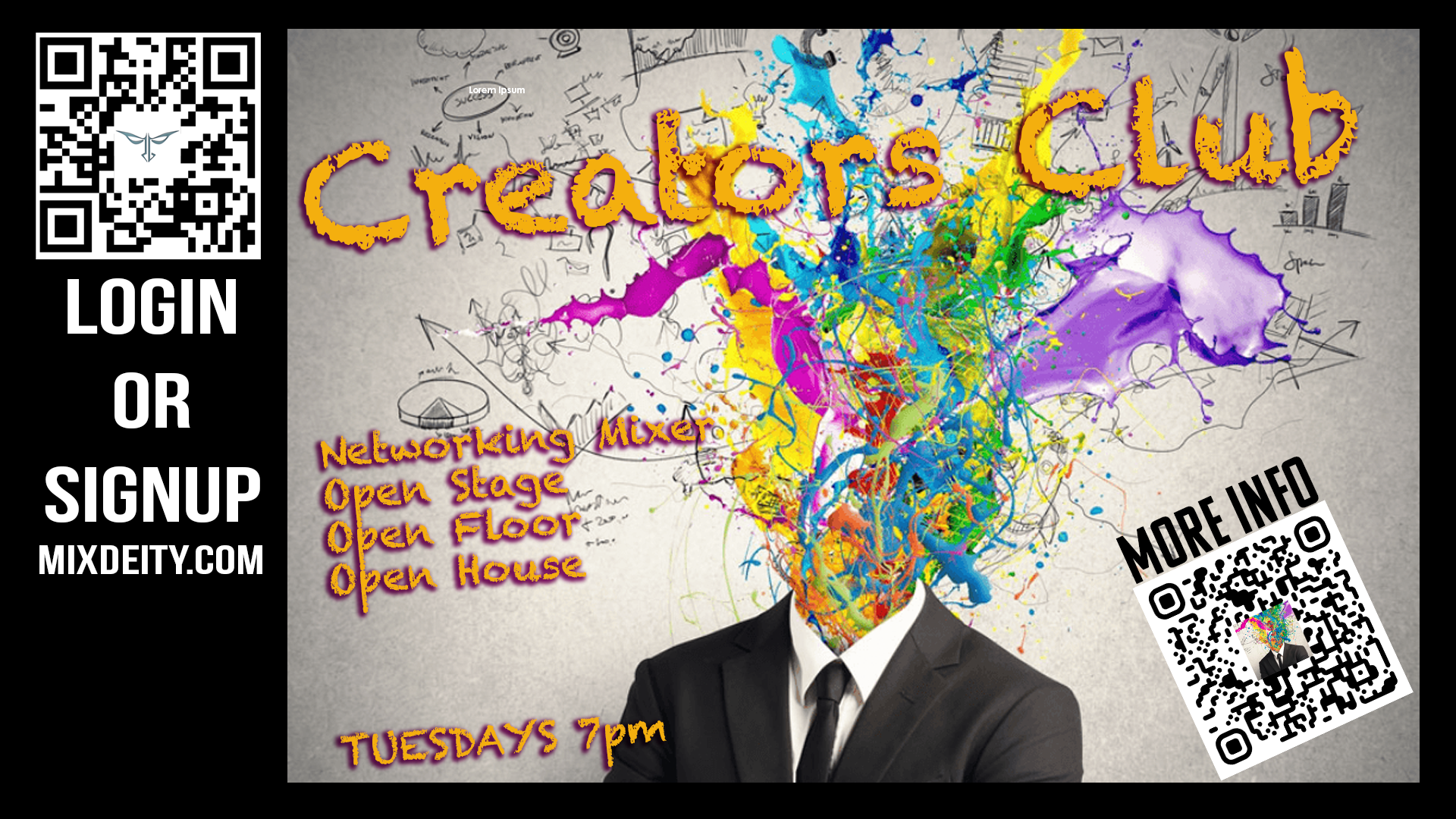 Tuesday 7pm-Midnight
RSVP on Meetup
2pm - Open House Swing by, check out our spot and say hello. Open house to all, all night!
 
6:PM - Orientation Did you sign up? Thinking about it? Learn how it all works!
 
7:PM - Creative'Synonymous Meetup  An open meeting for anyone who wants to be involved in the creative process. We also build teams for your projects. Submit your ideas in advance if you like. 
 
8:PM - Open Doors, Open Stage, Open Floor: Perform, play, jam, dance, paint, vend... Use our stage, dance floor, circus & fitness gear, baby grand piano, drumset... It's a creative playground for adults. Open to all, Invite only. If you're reading this, you're invited. At 8pm the members lounge area also opens aka Creative Drinking Club. 
 
9:PM - Spotlight Showcase  A broad spectrum of special spotlighted performances, exhibitions, showcases and presentations, filmed freely as content for our members.
 
10:30 - Open Mic It's an open mic. Do your thang. 
Secret Spotlight Showcase Lineup
A showcase of Mixdeity Members | Submit your act