EVERY TUESDAY | RSVP to SAVE YOUR SPOT
Every Tuesday 7pm-10pm | RSVP
MIXDEITY INCUBATOR & Creative Drinking Club Mixer! 
Join us every Tuesday at 7pm, free to all.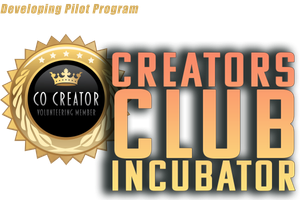 6:45 - Doors Open! Come get your seat early! 

7:PM - Creators Club Meeting - An open meeting for anyone who wants to be involved in the creative process. We build teams for your projects. Submit your ideas for discussion here: Mixdeity.com/idea (optional) 
8:30 - Creative Drinking Club Opens - Bring your favorite beverages to share with our community BYOB open Bar. Mixdeity member access Includes community open bar, plus ice, cups, mixers, & special guest hosts weekly. Donations support a 501c3 non profit dedicated to providing resources for creatives. Drinks are provided by members, for members and are always free. 
8:30 - Artist Playground & Networking - Drink, perform, play, jam, dance, paint, vend... Use our stage, dance floor, circus & fitness gear, baby grand piano, drumset... It's a creative playground for adults. Open to all, Invite only. If you're reading this, you're invited. 
10PM - Midnight: TAKEOVER TUESDAY: A Weekly Pop-Up Event 
For current details, go to www.Mixeity.Event 
*More about Creative Drinking Club 
What's your favorite off-beat beverage? Bring it to share and partake in the favorites and new flavors shared by your fellow club members. Entry is free with your Mixdeity subscription, plus a drink contribution. Learn More: http://CreativeDrinking.Club 
A showcase of Mixdeity Members | Submit your act