A Safe Space to Create.
If you're a creative, activist or entrepreneur, subscribe to our membership to gain access to everything you need to empower your creative mission. Get free or ultra low-cost access to filming and theatre space, plus studios for recording, photography, dance, aerial arts, podcasting, post production and much more. Join our amazing network of passionate & professional creatives who can help you take an idea from your head and turn it into a date on your calendar.  Memberships start at $15mo. Learn more
 Mission Statement 
Mixdeity is a developing grassroots arts organization dedicated to serve as a resource intersection and support system for creatives and entrepreneurs in music, film, arts & humanities.  Our collective mission is to extend the reach of artistic resources to diverse spectrum of creatives, empower the arts through education and streamline the production of original events, film & music for underserved markets and humanitarian causes.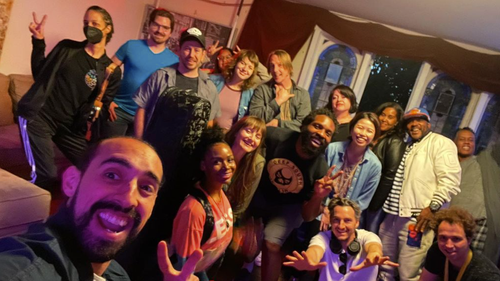 Events Happening This Week
Add Our Google Calendar for Events, Classes & Meetups
Filmed At Grant Park Manor